By: Garrett Bethmann
In America, the western horizon has always been a place to project our sense of opportunity. Where the east might feel saturated, stagnant and set in its ways, the west can still feel sparse and unbridled, with the mental and physical space it provides creating a canvas upon which to paint your dreams into reality. 
Terry Price, currently known as folk-pop's Photo Ops, captures this social phenomena on an intimate level for his new album Pure at Heart, which is currently out now on Western Vinyl. Having outgrown the complacency of Nashville and craving new ambition in life, Price and his wife moved to L.A. on the eve of Trump's America in late 2016. Relatively separated from friends and family, trying to find his feet at a new job, Price was on uneven ground, yet invigorated by the new experiences he was having staking a claim on his life in California.    
Drinking in a cocktail of newfound social solitude, the expansive beauty of the west and the impactful magic of Leonard Cohen's lyricism, Price turned his time of transition into creative inspiration, resulting in the affable charm of Pure at Heart. There is an unburdened ease to this collection of songs that feels like a warm breeze rolling over you as you lull into a late-afternoon dream state. Price is a little more panoramic on Pure at Heart than has been shown on previous releases Vacation and How to Say Goodbye, which allows you more space to appreciate his simple, observational lyrics and leisurely wander in his airy folk-pop. The musician's light touch belies his lyrical profundity for everyday authenticity and talent for crafting pure and effective songs, to the point you can't really taste how potent his songwriting is until you've found yourself listening to the album five times over and wondering where the afternoon went. 
Pure at Heart is a way to find comfort in the uneasy, to find space for yourself in a crowded world, to breathe in the freshness of life. Price's westward journey has proven so far to be the height of his artistry with so much more room for Photo Ops to grow and evolve as a sound and form of expression. As long as he keeps his eye on the horizon, Price will be headed in the right direction.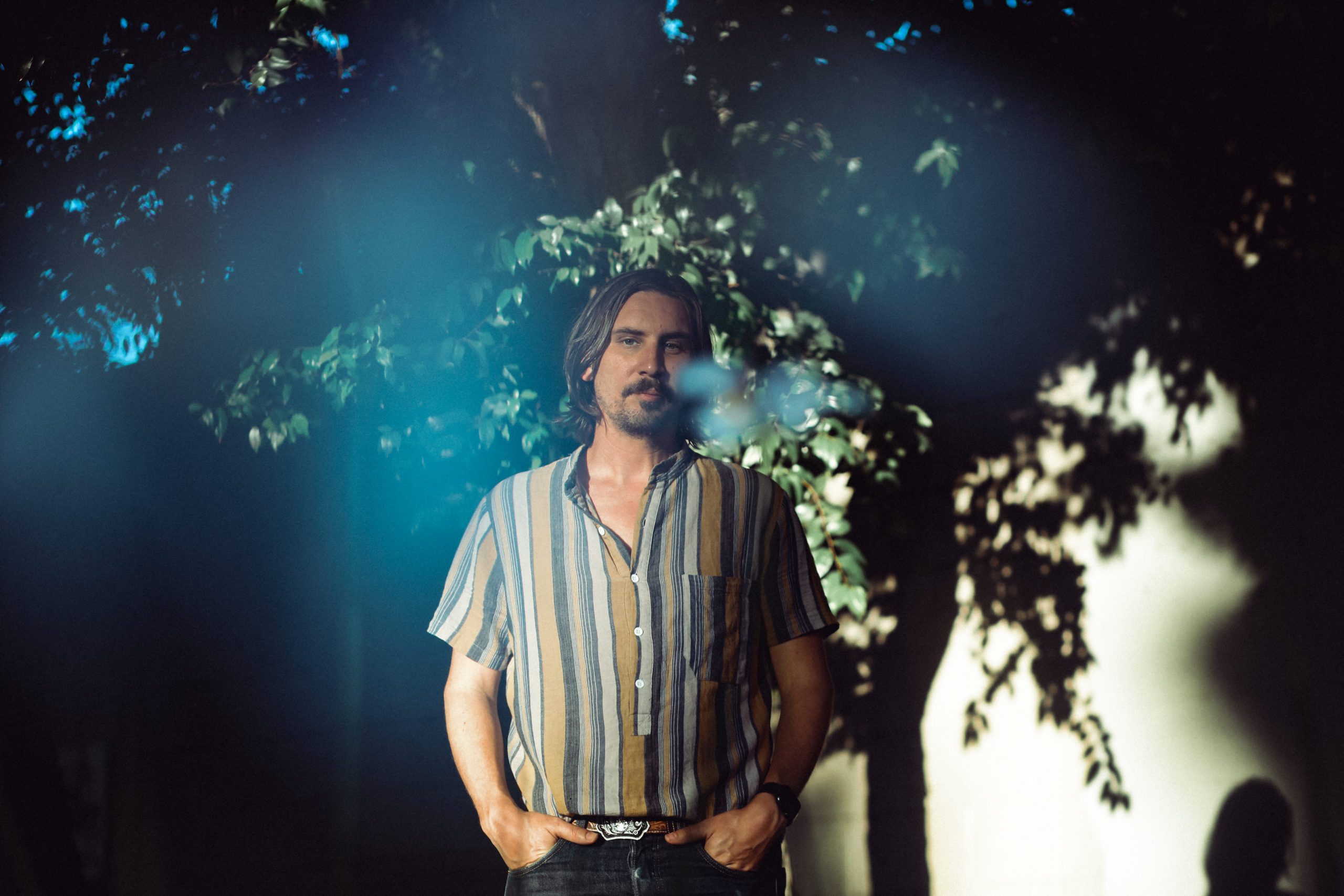 Read below for a conversation with Terry Price. This interview has been edited for length and clarity.
I read that in coming up with this music, you were listening to a lot of old music and realizing the magic was in the performance of songs. With that revelation, how did you change your energy in the performances of the songs on Pure at Heart? 
What I really learned from old music is that it's more about a spirit of embracing whatever limitations you have and finding ways to still convey your soulfulness. Listening to that music, what came through was a real humanity, imperfections but inspiration, being in the moment when it counts. I'm a solo performer, but I didn't really record all of this music in one take like these old musicians did, though I'd like to move more in that direction. 
With other albums I've done before, I think they are more dense arrangement-wise, but I've been more interested in trying to see how little I can get away with arrangement-wise. I really like having space in them. Just being out here on the west coast, there's a lot of space here. It's reflective of the beautiful aspect of living on the west coast. 
One of the songs that caught me was "Walking Under Trees," with the lyrics "Dominoes of friends fall by/ Gravity and decay/ But the sun shines anyway." What were you communicating to yourself with the lyrics in this song?
That one came pretty quick and it was one of my most favorite songs I've ever written. I think it might be a little bit more from my subconscious than I'm normally capable of. Musically, it encapsulates isolation and admiring the west coast scenery. I had just moved out here four years ago with the first place being in Santa Monica and I was kind of isolated and far away from most of my friends on the other side of the city. I went on lots of walks and it was a really reflective time. Literally, "Walking under the trees/ Walking over the leaves that die," looking at life and appreciating what you have, walking over decay and the things you need to move on from. 
One of the things I don't want to do in my songs is put it all on conflict and sadness and negative feelings, but I think the best songs acknowledge that stuff in an authentic way. So I channel those feelings into lullaby-like songs. It comes from a real place, though not only acknowledging bad stuff, but trying to find resolution. 
I love the triangle on "Palm Trees," that's the X-factor for me there. What do you appreciate about that song? 
I work with Patrick Damphir, he's my producer and we made the album in Santa Monica over a two week period and we recorded everything together. He did all the drums and bass. Then last year, before we had a label on board, we had the idea to self-release a couple singles while I was doing some touring, the album was already done. 
"Palm Trees" was one I had written for the album but decided not to put on there, but because we needed extra material, I re-recorded it. Patrick Lives in Nashville and I live here in California, so we did our parts seperately, which included drums, triangle and bass. He did that and he's an awesome producer and percussionist drummer. I loved it, it really sinks into the groove. It's actually the only song with a hi-hat. 
Part of that comes from the limitations thing. The last album was recorded in a studio in Nashville, but Patrick has been between studios for a while now. So I asked him to bring nice mics out here, we nailed packing blankets into the ceiling, we made a drum booth and used it for a couple weeks. I really like not having hi-hat for the most part. I saw Bill Callahan about 10 years ago and it was for the album Sometimes I Wish We Were An Eagle, which is a really spacious album. I noticed the drummer never played the hi-hat and I kept that in my mind, I really liked the space that it allowed.   
"Peculiar Season" is another one I liked."Drove by a fire on the way home, big and bright, no one around/ It kept growing, I never felt so alive." Where did that come from? 
That was about a year ago, another one of those songs that was going to come out as a single. I wrote it after a Cass McCombs concert with a couple friends, my wife was out of town at the time. It turned out to be one of those amazing nights. I hadn't been feeling great and I had such an amazing time. Just like the chorus, I even looked over at this woman and we both caught eyes and we just smiled and cheersed (laughs). It was a big release. 
On the Lyft ride home on the 5 and there was this fire on the side of the highway. It was like two in the morning and I couldn't stop staring at it. Of course we pulled over and called 9-1-1, but I didn't include that in the song (laughs). I was working on the music for that song already and it just described having a good night after not having a good night for a while. 
What are some of the personal memories you have of the time you described while making this album? The ones that wouldn't show up in a press packet, but might end up in your journal. 
I just moved out here when I started writing it, Donald Trump had just got elected. I had taken a leap of faith and joined Secretly Canadian's publishing arm. I was on unsure footing, a new situation, trying to find a way in a new city. I was trying to understand solitude a bit more and trying to capture the mystery and beauty that it brings. 
My wife and I had a lot of good friends in Nashville, but we visited L.A. once or twice and when we came here we were struck by how beautiful it was. A lot of our friends in Nashville have their lives and careers figured out, they have kids. We don't want kids and we still have things we want to do in our careers. My wife found a job doing something she really wanted to do out here, she works for the Center of Policing Equity. She gets to help with different police forces and address any racial bias they might have. It was just a big leap and coming out here doing things we wanted to do. 
I went to Joshua Tree for the first time, drove all around southern California. There's something just really fresh and mysterious about it. I listened to a lot of Leonard Cohen, he had just passed away when I started writing this. I watched a lot of interviews with him and he's really gracious with letting people into his process with writing. So I watched a lot of his interviews and became more interested in impressionism lyrically and synthesized a new way of looking at lyrics. My stuff is pretty direct and emotional and I wanted to hang onto that but I wanted to move it around to reflect my experience of being out here.