Rousing, multi-instrumental, and exploding with talent, Arboretum finds Acid Tongue fully-fledged.
By: B.S. Cronin
Follow us on Instagram to stay up to date with new content and rad artist doings!
Every day is a holiday every meal is a banquet! 
Its not what you expect. Going Left is not about a certain direction, it's about what feels good.
Hard work and determination are the driving factors, creativity and passion keep the gears turning. Come catch a show, or hang out at an event, we like cold beers and open doors. Go what ever way you want.
At Going Left we are primarily focused on band management/consulting, show/event promotion, and music blogging.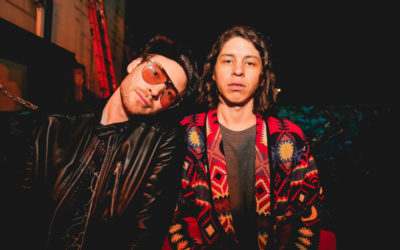 Written By: B.S. Cronin "The band's blend of glammy psych-rock and power-pop manages to be both throwback and modern, like 70's Bowie." Taking its name from the 230 acre Seattle park, Arboretum is fresh, assured, and playful, flooding the listener with a cascade of...