By: Garrett Bethmann
If you had been taught to believe the world was going to end soon in an apocalyptic manner, would there be anything left to lose listening to a little Rancid and Bad Religion on the way out?
That was the question an 11 year-old Jeshua Marshall had to ask himself when his older brother Jamin returned home to Redmond, Oregon (outside of Bend) from a school field trip to Washington D.C. with a bunch of punk CDs. Raised faithfully in a church with heavy doomsday vibes in a "nowhere-ass town," there wasn't much else going on for Marshall kids, so they hit play. 
It was a fortuitous decision. It started the younger Marshall's love for punk and rebellion and was the seed that grew into raucous, Dylan-meets-Danzig, international touring phenom Larry and His Flask. It also sent Jeshua on a journey through life whose main objective has seemingly been just to go for it, whatever "it" might be at the time. 
It's that kind of mindset that led Marshall and Larry and His Flask to become touring mates of Dropkick Murphys and play the mainstage of Warped Tour with nothing but acoustic instruments. It's what drives Marshall to take up a residency at a bar in the tiny town of Bethlehem, Palestine, when most Americans would not step foot in such a conflicted region. It's why Marshall is cuddling naked in bed with his stand-up bass à la John and Yoko for the cover of his debut single, "Go Go." 
Trading his bass for a guitar and singing for the first time, Marshall is again on the edge of life's uncertainties, though this time as a solo artist. With Larry and His Flask in a time of transition, Marshall has been hard at work on getting out his own material. He's teamed up with friend and drummer Todd Rosenberg of ska heroes Mad Caddies to help produce and mold his sound. First single "Go Go" is a unique match of their styles, with Rosenberg bringing the ska and Marshall bringing the swing for a boozy waltz through lively streets. In this COVID musical landscape, he's forgoing an album release for releasing music every four to six weeks for the remainder of the year.  
It's a tantalizing first step for Marshall, another step in a journey in which the musician has connected the dots from a Redmond punk to Warped Tour star to international sensation and beyond. The apocalypse might still be just around the corner, but it won't be stopping Jeshua Marshall any time soon.  
This interview has been edited for length and clarity.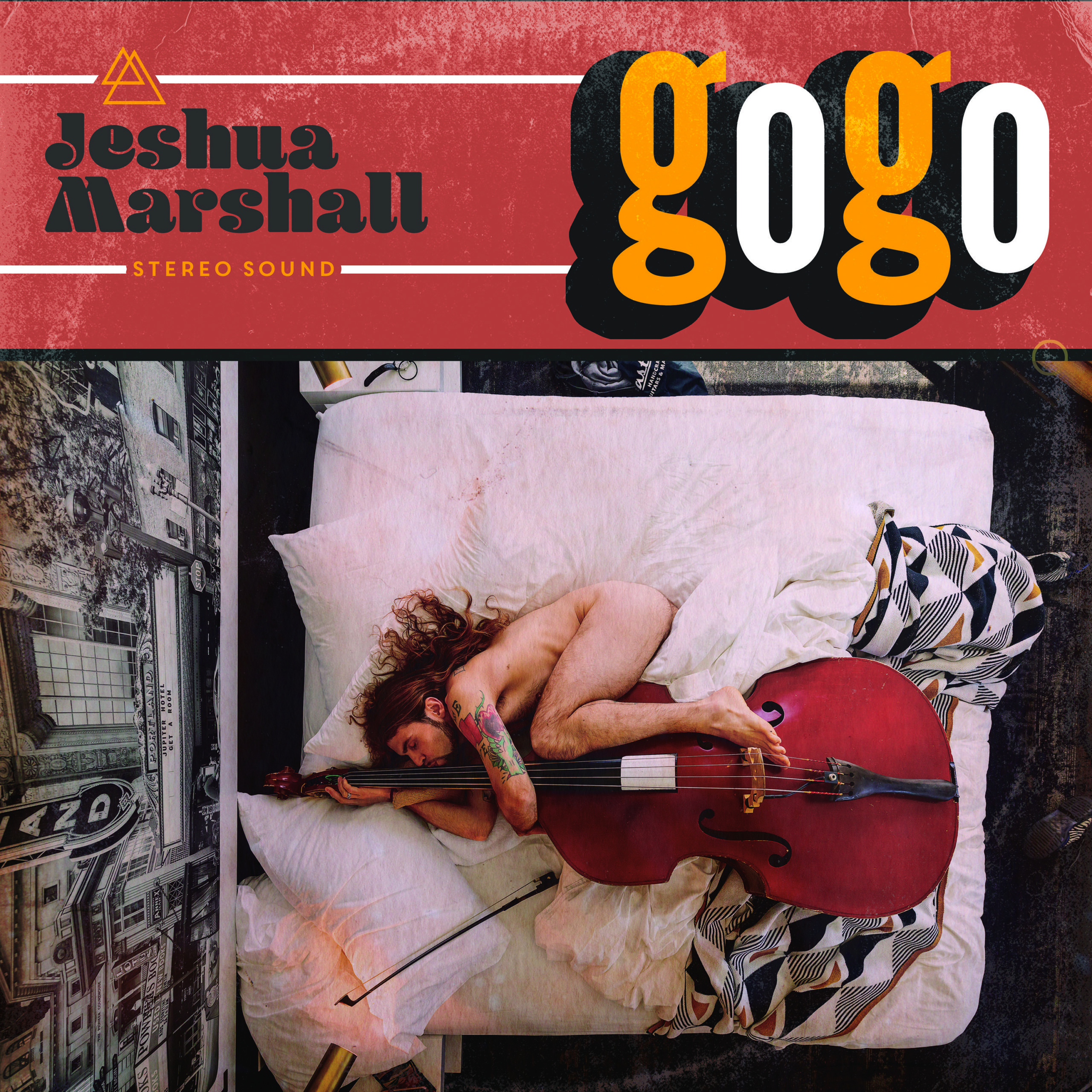 *This interview has been edited for length and clarity. 
What does being in a band mean to you? 

It's community and family and the ability to express ourselves. Me and my brother were raised very religious, the church we grew up in was a borderline cult. It was a doomsday situation where the Earth was going to end (laughs). Lots of oppression in trying to express yourself. When I was 11 or 12, my brother went on a school field trip to Washington D.C. and brought back all these punk CDs, like Bad Religion, Rancid, NOFX. At first I didn't know, but soon I felt the message and energy of it. It showed me there is something else, life isn't just spending your whole life waiting to go to church (chuckles). 
How did Larry and His Flask get its signature sound?
The first five years of the band was angst-y, teenage, "screw you, we're partying" vibe. What happened is I brought in this band from France to play a local show and we had a gig. Our drummer had quit, but I had these acoustic songs and we had a friend who was a prog-metalhead and invited him to play cello, and a drummer who was in another hardcore band in town who had a banjo. He's one of those dudes that can pick up anything and play it. 
It was pretty rough at first but cool. We started busking around town and got a better reception doing that than anything we had done with punk. This was during the recession and we couldn't afford keeping a house, so we all got in a van and started busking around cities playing street corners, random bars and coffee houses. 
We got this random slot opening for Dropkick Murphys locally and they saw us and actually brought us on tour with them. Some of their folks started managing us and it all grew from that.
That led to you doing Warped Tour. What did it mean to feel validated by the larger punk community after you had grown up with it?
That whole thing was interesting. The dude that was managing us at the time was working for Dropkick Murphys as their merch guy. He was the kind of guy if the door was a crack open, he'd find a way to kick it open. He got us on Dropkick Murphys guestlist in L.A. and got Dropkick Murphys to let us play an acoustic set backstage after their show and made sure Kevin Lyman, the Warped Tour promoter, saw it. 
Within a day there was an offer on the table to do the whole tour next year. It was really terrible pay, but the thing was they wanted us to be an acoustic, roaming band that plays throughout the event centers off the stages. After a week of doing that, they put us on a small stage when a slot opened up. Then a slot opened up on the main stage and we played that for the rest of the festival tour. 
You're now doing your own thing outside of Larry and His Flask. What did you see as crucial skills to help get you to where you wanted to be as a solo artist? 
I work on it every day but I'm not a natural singer. When I was a kid I lived in a house with black mold and I had to get a tracheotomy and scar tissue built up on my throat. It took me a long time to break through that scarring and have the confidence to sing. Also, I've been writing songs since I was 12 or so and it took a back seat for a while. I had to push myself creatively and force myself to work it out and up my chops on guitar. 
"Go-Go" has a fun, loose swing to it. Where do you feel you are sonically in your solo stuff right now as you continue to learn about yourself and build your sound? 
A lot of influence I notice coming through is Django Reinhardt, who I've been playing for five years. That gypsy jazz swing music. I got my internal metronome just set to a swing setting (laughs), I can't help but strum the La Pompe, that style of strumming. That's the skeleton of "Go Go." But I'm not a musical purist and I'm not going to be only about gypsy jazz, I listen to all kinds of music. On "Go Go" my friend brought in that reggae bubble technique on the organ and Todd — coming from the Mad Caddies — is always looking to add that reggae and ska vibe.
You and Todd recently played together and live streamed for the Worthy Roots Relief Fund. What is that organization all about? 
There's this brewery here in Bend called Worthy Brewing and the owner loves live music and cares a lot about the local music scene. His booking guy had all these shows booked and instead of cancelling them all, they put some money and energy into doing a bunch of livestreams to raise money for musicians. If you bought beer or food at Worthy when things were shut down, they took some and paid musicians to help with food and get bills paid. 
What's your involvement in general with social issues? 
As much as I can be, I try and keep my eyes open to what people are going through and be an ally and stand in solidarity with movements where I can. I was on a board for this non-profit called Rise Up International for a few years. We went to Nicaragua to a small city on the west coast, all tobacco farms. We brought art elementary kids had done in Bend and painted their library down there, as part of a sister city exchange-like program. 
I spent a couple months in Palestine with a skate film that had a lot of activist vibes to it. I was with a band that had a residency at a local bar in Bethlehem. I was the house bassist, just meeting people and filming stuff, trying to figure out what it felt like to live in apartheid behind a wall. I just wanted to know. People are very complex and in America we get basically told one narrative as to what Israel and Palestine are. 
Talking to folks in Palestine, it's safe enough (laughs), pretty safe being an American there. I went with a non-profit to see what the Israeli occupation was all about, take all the religion out of it and all the other things. There's kids that didn't choose anything, they're just trying to go to school. What do they have to deal with? At the end of the day, I just love people and culture and putting a face and a voice to people. It's important for me to understand. I just want to be as human as possible when I'm alive.