By: Garrett Bethmann
Like Vitamin D, a bottle of wine, an extra $20 and a hug, Rudy De Anda is just something most people need right now. 
The Long Beach, CA native has put together one of 2020's coolest records in Tender Epoch, his first LP on Karma Chief and Colemine Records. The guitars bite like lemonheads chilled in tequila, the natural rhythm of the album thrashing in regal punk swagger. You'll blissfully drown in the surreal rays of synths and organs that splash over you as De Anda's multi-lingual exultations romantically buzz in your ear like honey-drunk bees. The light of life catches De Anda's eye in such a miraculous way, it's hard not to be drawn to his sparkle.  
"On this record I just got older and totally have no qualms with unleashing the very romantic side of myself now, a more straightforward approach. The first album [Delay, Cadaver of a Day] was more angsty and more interested in swells of sound. This record was more straight to the point, where a young punk kid could like it, but also your auntie could too," said De Anda. 
De Anda has been grinding the musical rails since 2005 and Tender Epoch feels very much like a pivotal album for De Anda in this space and time. He's been an underground journeyman in many musical projects over the last 15 years, soaking up his eclectic Long Beach scene, playing with neighborhood homies like Ikey Owens of The Mars Volta and Jack White and Bardo Martinez of Chicano Batman, and releasing music on Long Beach's Porch Party Records. The past informs the present so exquisitely on Tender Epoch and its De Anda's most impactful release so far (don't sleep on Delay, Cadaver of a Day though), a well deserved scenic view on his continual musical journey. 
 The album also feels perfectly poised to provide some kind of relief for people who come across it during this unprecedented time. De Anda dedicates the album to those he's lost throughout his life, especially his father and his friend Ikey Owens. "I lost some key male figures in my life, it's been a tough pill to swallow. I hold them in my heart and in my spirit now," said De Anda. These influential people shoot light through the prism of De Anda's soul, refracting a rainbow of life experiences and musical journeys whose honesty rings true and mesmerizing on Tender Epoch. De Anda believes it serendipitous it came out in 2020, for maybe it can provide solace for those listening to it, much in the same way it helped the musician in making it. 
It's hard to argue with the man. Rudy De Anda and Tender Epoch is a B-12 shot to the part about my soul that gives a shit about great music and how it can become a staple in your life. I definitely needed that right now.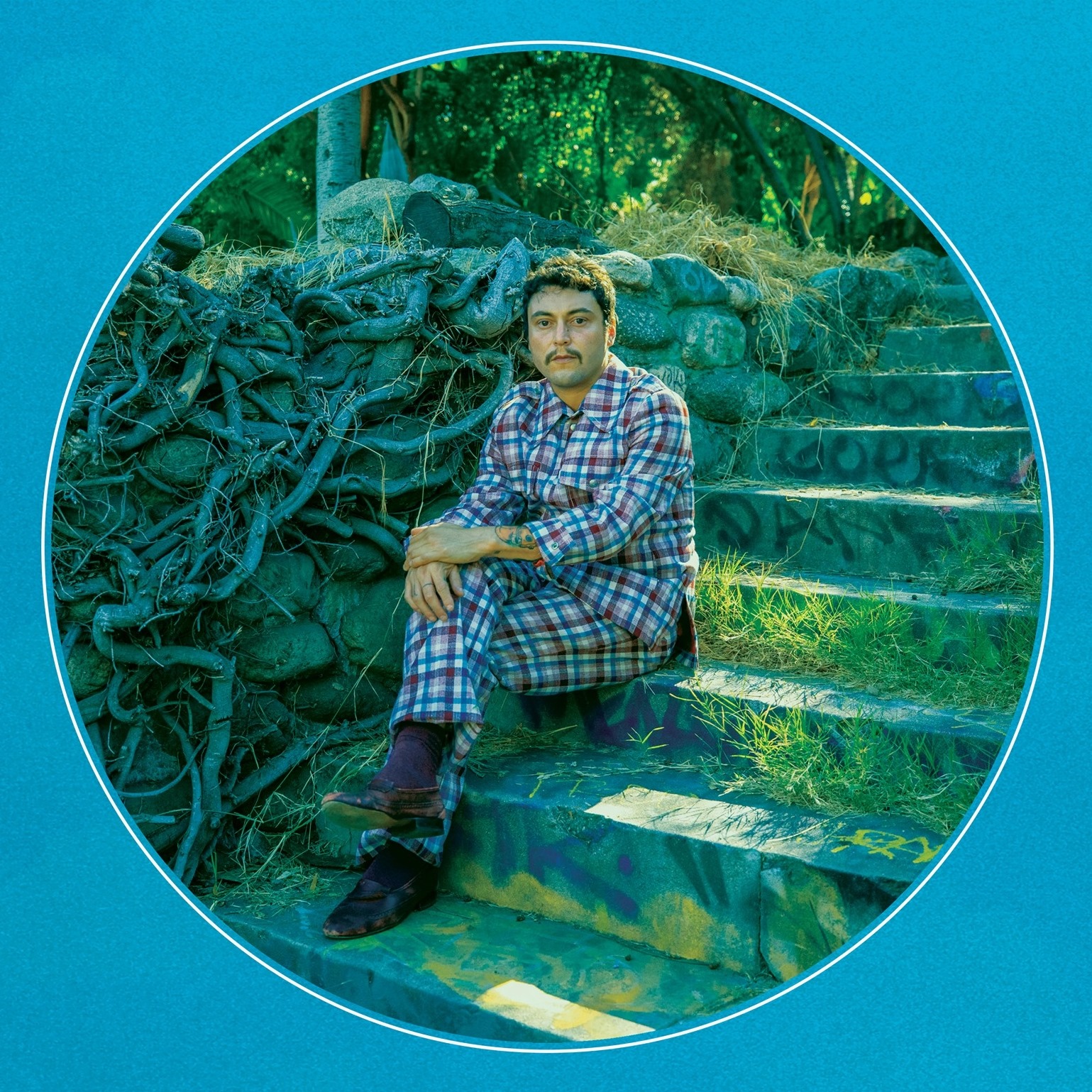 Read below for a conversation with Rudy De Anda. This interview has been edited for length and clarity.
Why do you think your music comes out of you in this particular sound?
I've come to grips with the idea that my ears are a blender and my brain regurgitates it back in a certain recipe that my brain can only spew out. I feel like the last couple years I've felt so comfortable in my own shoes. I've always been a genre-bending forward thinker and I come from a progressive, weirdo punk, art rock noise scene where it was never about being popular. But I do love my Beatles and Smokey Robinson and Harry Nilson at the same time. It just seems I'm not afraid of all my different worlds of music coming together in one place. 
You crossed paths with Ikey Owens from The Mars Volta and Jack White's band and seemed to have forged a cool relationship. How did that happen initially?
Just walking down the street, we lived in the same neighborhood. He's a Long Beach guy and I'm a Long Beach guy. He knew we were Mars Volta fans from when we were in high school and he'd bring us pins and stickers when he'd see us walking down the street. He always took a liking to us and eventually he got to see us play when we were 21 and playing in the local bar he'd always frequent. It was with my old band Wild Pack of Canaries and immediately after the show he came up to us and told us he wanted to produce us. We definitely created a bond through that. Then his dad passed and my dad passed, we both have a similar sense of humor. We just started hanging out, coming over for dinner, we had a lot in common. 
He heard my band was winding down and that I had some songs. He lost my number and thought I was ignoring him and when I found out I told him it was just a new number. He wanted to do an EP and produce it. That mystique had already worn off and he was just my friend, but even then, I knew the scale that he was offering me. Then we just demoed it in his house and recorded with an old drum machine from the 70's and Tascam cassette and the rest was history. 
He never got to hear the test pressing. He said to send it to his address in Nashville and he'd get it when he came back from Mexico with Jack, but he never came back from Mexico with Jack. He never got to hear the final test pressing of the Ostranenie EP. In the liner notes you see it's dedicated to the memory of him and my dad.
I heard you took a trip to Chile to see an electronic artist El Guincho? I love the idea of planning an adventure around music, can you expand on your trip? 
I was never that much into electronic music, but along with Aphex Twin and Squarepusher, he stood out to me. He had this tropical vibe to his electronic music and it was around the same time I embraced all the Spanish music I was listening to, it was the beginning of a renaissance of music. I planned a trip and knew it'd be cheaper for nine days instead of three days and I ended up absorbing so much more music and meeting more people down there. I now have a whole lineage with touring Chilean bands and artists. I left with my heart being a part Chilean. I even got to interview him for L.A. Records once as an artist to artist thing. I even ran into him at the airport at the end of that trip. I see things symbolically and that felt very serendipitous; I gave him a copy of my 45 and took a picture with him. You just have to set that adventurous foot forward. 
When you are putting your music together, why do you think some of it comes out in Spanish and some in English?
I definitely think if you are talking in Spanish, you're thinking in Spanish too. I think of my songs very conceptually and I usually already know what language they are going to be in. Sometimes I come up with the melody and chords first and it really comes down to what sounds better phonetically with the melody. Sometimes you can phrase a sentence where it means the exact same thing and you can get your lyrical point across, but it sounds better in a certain language. 
I even have a song in Catalan on this album. The language is from Catalonia and I don't have ties there, but I have an enamorment with Basque country and Catalonia and FC Barcelona.  I've always been curious and thought it was a beautiful language, so why not, when has a Californian artist made a Catalonian song? It's "Cavallet Del Mar," which just translates to "seahorse." You see how beautiful that sounds (laughs)? It's like a poem but all you did was translate the word.
You have Bardo from Chicano Batman on this record. What do you think you see him do in a studio that you don't think people who only see him live understand?
He's practically a brother to me, I've known him 11 years, so we have a very close-knit relationship. We've always been supportive of our processes and agreed on a lot of aesthetics and sounds. We wanted to leave some room for a lot of keys and organs, and if you have the best at your disposal, locally, why not call him up? One thing people might not know about him in the studio is he is a perfectionist and he takes it really seriously and he wants to do a great job. We put him on as many songs as we could. 
"Epoch" means a distinct period and particular point and time, and your new album is titled Tender Epoch. What's this period of time like that you feel you are trying to capture on this record? 
I was alluding to more the memory of my dad and aunt and anyone who has ever lost someone, that it could be a sensitive time for people like that. But honestly, now that we are in 2020 and the album got delayed because of COVID and it came out this year instead of last November, it feels serendipitously and ominously meant to be released this year. The whole world now is living in a very tender epoch, a sensitive era for all of us. It feels like 2020 picked me, I didn't pick 2020. The album takes on a whole new meaning and it's going to be wild looking back on this album and realizing it was made in 2020.