By: Garrett Bethmann
Artist's Palette is a series in which we speak with the people who help shape the all-important visual side of the musical experience, from album and poster artists, to music video animators and directors, to stage designers and lighting technicians and everything in between. Music should look as good as it sounds.
Animator Japhy Riddle's art has always revolved around one question: Does this look cool? 
Riddle likes being guided by such a simple, instinctual set of standards. It frees up the headspace to dive into the complex intricacies of science, math and computer engineering that really fuel his love of animation and visual artistry. Growing up in Silicon Valley, a seven-year-old Riddle was transfixed by the animation settings of his parent's video camera and quickly fell into a carefree love affair with making fun things with cameras. Riddle's creative intent has never really veered from that initial path and every project presents another opportunity to try a new technique or test another aspect of a software's capabilities, all in an attempt to never stop chasing his curiosities.
Riddle's exploratory nature has left the animator with an ambiguous style, though it very much   draws from the melancholic brashness of visuals from eastern Europe in the 70's and 80's. A glowing pencil-drawn hero battles the light and dark of dreams in a paper-cut world for the sweet warbled distortion of Go By Ocean's "Nightmares" and Riddle creates a surreal, minor-chord wormhole to dive into for Salami Rose Joe Louis' "Octogonal Room." 
It was this latter video that caught the eye of Oakland's Tune-Yards, who worked with Riddle and collaborator and girlfriend Callie Day to create the bold video for the band's latest single "nowhere, man." The innovative dissonance of Riddle's animations match the slap-dash funkery of the track, stitching together a kinetic collage of Merril Garbus and Nate Brenner that pops off the video screen.
Tune-Yards is not one to be coy in its messaging of issues that are important to them, but for Japhy Riddle "nowhere, man" is just another opportunity to have fun making something look cool, which at the end of the day is the most important thing.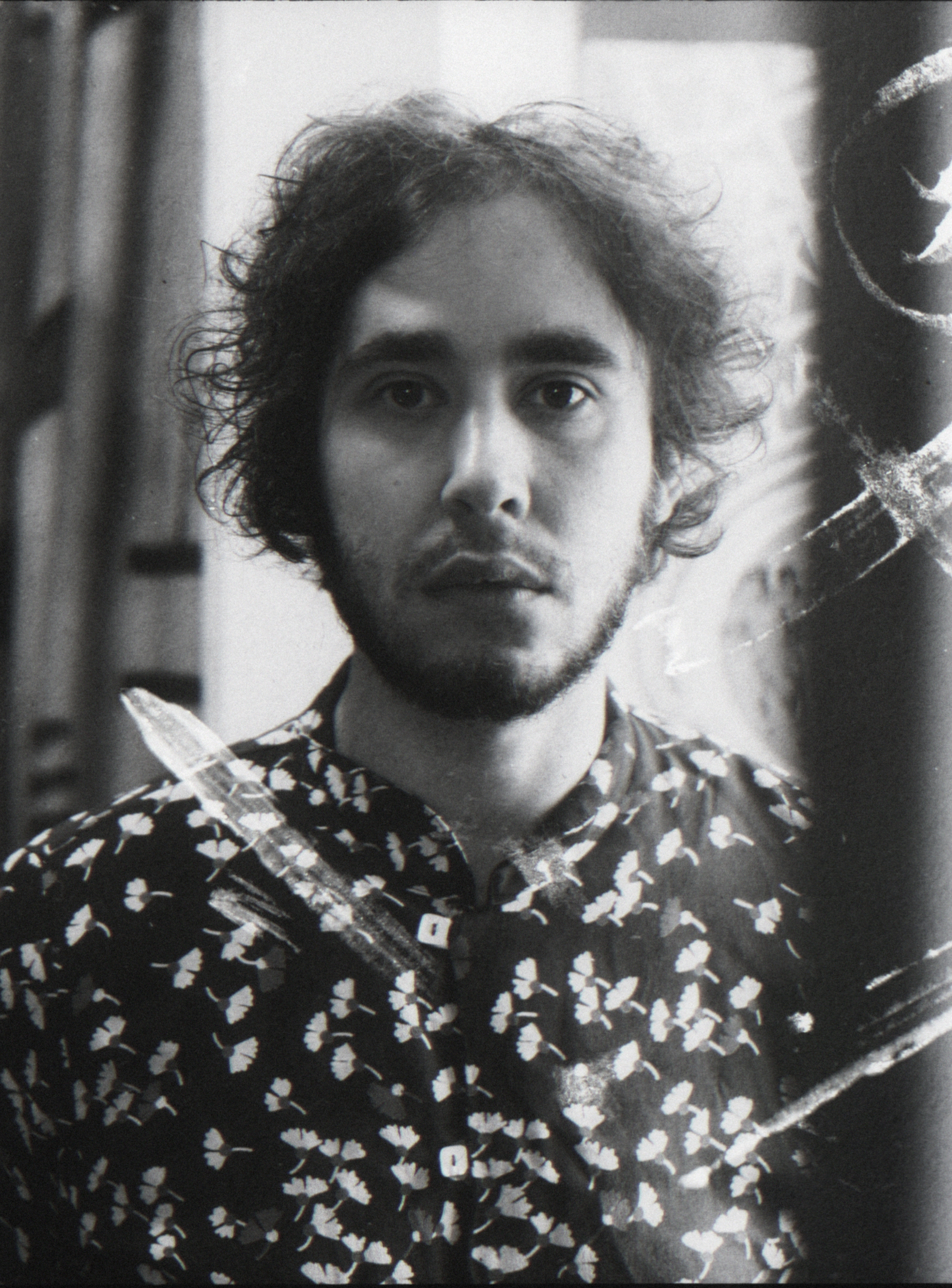 Read below for a conversation with Japhy Riddle. This interview has been edited for length and clarity.
Who are the Rolling Stones or Beatles of animation for you? Who were your reference points? 
 Heinz Edelmann, who did Yellow Submarine, was big in the house when I was a kid (chuckles). Bill Plympton and Nick Park. Jan Švankmajer, Brothers Quay, and much darker eastern European animation from the 70s and 80s really caught my attention in my teenage years. I keep discovering my new heroes, which are more and more obscure. Mostly artists from previous decades.
 What do you see as your strengths as an animator or visual artist? How would you describe your style?
With each new video job, I like to explore a new style and/or technique that I've not tried before. I let myself experiment because that's how I feel growth as an artist, and where I find the most excitement. A possible downside to this is that without an easily identifiable look or recognizable style—a 'branding' so to speak, someone might not know a video is mine until they see my name in the credits. But, I'm inescapably me, and the videos always seem to have a 'Japhy' look to them.
 Who is employing you for your art and where is it getting out there? 
 The music artists usually contact me directly. They've seen a video I've done for another band/artist and ask if they can have a video too. I've always operated this way. The start of my career I consider to be when my sister recommended me to Bleeding Rainbow. They had $500 for a video budget, but at the time, that felt like a lot of money to me. I gave them something way beyond the scope of the budget, which turned out to be a good move, because they asked for another. And the pattern kept up. Each new release would attract attention from my next client. A big upside to working with an artist on a label is that the label does a huge amount of promotion.
 What caught Tune-Yards' eye to get them interested in you?
 They saw the ["Octogonal Room"] video I did for Salami Rose Joe Louis. Working with Tune-Yards was great. We really hit it off over the phone. Neither of us approached the project with any ego. We were all just people making something we cared about and having fun while doing it (not that it wasn't a lot of hard work).
 Who threw out the first pitch of ideas? 
 Usually the artists I work with want me to just 'do my thing' and surprise them. With this video, Tune-Yards came to me with a concept and we shaped and molded it into something that worked well for both of us. As an example, I had been doing animation tests with having a television set move based on the actions of the person being shown on its screen. I showed them the tests and they thought it was cool, so we wrote that into the concept.
How would you describe what you were trying to do with the music video and how it related to the song? 
 For me, first and foremost, it's always about the aesthetics and the feelings that are provoked. Admittedly, the meaning or message is less important to me. Or rather, it doesn't need to be preached. The audience will find it for themselves in their own way. It's my job to try and wow them visually, keep them interested, and allow them to feel something. My rule for a successful music video is: Keep 'em asking, "What's gonna happen next?".
What are some of the baseline skills animators have that go uncredited or undervalued or unrecognized? 
 To go broader with filmmaking in general, it can be very technical. It depends on what your role is in the production. Since I've almost always worked alone on music videos, I've had to teach myself just about every role in filmmaking. I'm a very science-minded person. I get great pleasure from working out the technical nature of the process alongside the creative elements. There's sometimes mathematics, physics, and electronics to be reckoned with. I can nerd out on film grain specifics, lens aberrations, vintage equipment, or the history of chroma key compositing for hours if you ask me. Luckily, on recent videos, I've had Callie Day to work with. In addition to being an all-around skilled assistant, she really helps by navigating the ship in new directions when ideas start dead-ending.
 What kind of stuff in animation are you drawn to right now?  
 Right now I'm really in a minimalism phase. Really simple shapes and compositions. It's really great to see a work of art meticulously detailed and crafted, but there's something to be said about a piece with just a few perfect strokes. Stuff that makes me think, "Why didn't I think of that?". I surprise myself by saying that because when it comes to music, it's the complicated 20-minute Yes song that does it for me the most. But who knows? Maybe it'll be the other way around next time you ask me.